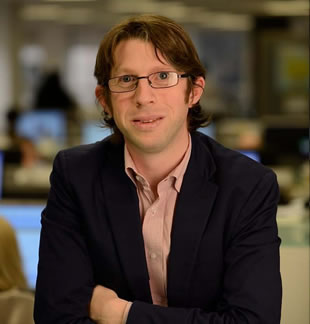 I'm Tom Meade and I am the digital delivery manager for the Student Loans Company (SLC)'s Transformation project.
We've been doing a whole load of really interesting things over the past year and have learned a great deal. And on this blog, we'll be sharing our experience of different techniques, our successes and disappointments.
Who is SLC and what are we trying to do?
SLC is a non-profit making government-owned organisation set up to provide financial support for people studying at universities and colleges throughout the United Kingdom.
That means that we pay loans and non-repayable grants for living costs and studying expenses, and we provide loans to meet the costs of tuition fees, which we pay directly to universities and colleges.  We pay out nearly £8bn a year,
We also collect repayments from customers no longer in higher education - we currently have about £50bn debt on our systems.
Digital is central to everything we do. Students are highly technologically literate - and expect our services to be as good as anything else out there.
So we were hugely excited that student finance was selected to be one of the 25 cross-government exemplar services for digital transformation, designed to showcase what government could do at its best.
Improving the student finance application process
Our goal is to make applying for student finance online simpler, clearer and faster to use.
The first thing we wanted to look at was redeveloping the application
process. It is a process that we know is extremely hard and frustrating for users, leading to a number of repeat calls to our call centres.
It's also complicated to manage - the policy that affects Higher Education applications has up to 350 questions that could be
asked - not an easy on-line form.
How could we try to design something as complicated as this and
expect to get it right?  The answer lies in a number of things which are covered in the service design manual, and which we'll be talking about in coming months on this blog:
  User Experience Testing
- we've done a lot  and we will continue to do loads
Behavioural Driven Development
- creating better approaches to testing
Online Analytics
- we're now driven by numbers. They tell us a bit about what's right and a lot about what's wrong.
Continuous Delivery
- reducing the cycle time from idea to production and getting rapid feedback is essential
Moving from traditional to Agile
- what's it been like for people who have worked for years in a traditional project to move to an Agile one?
Content writing and its importance
- Who was it said design without content is just decoration? They're right.
Scaling Agile
- we've gone from one Agile team to seven and continue to grow. What have our growing pains been?
Monitoring and releasing
- why customer satisfaction isn't just about functionality and content.
Just shout if you'd like more information on these or other aspects of our work. In the meantime, we hope you enjoy following this blog (sign up for our email alerts to make sure you never miss a post).